Currently, the question is, "How willing are employers to hire ex-offenders?" Many factors could help employers decide if an ex-offender is a good fit for the company. For example, educational qualifications are a critical factor that could help employers make the right decision about hiring an ex-offender. Another factor is tax credits, which make it more attractive for employers to hire ex-offenders.
Crime Increases Willingness To Hire
Companies are understandably concerned about the safety of their employees and customers, as well as their assets and public image. However, many employers are discovering that the best approach to hiring individuals with criminal backgrounds after they do criminal background check services is not dissimilar to the system they use for all other candidates: evaluating each candidate on their merits. Studies have shown that criminal records reduce the likelihood of employers hiring ex-offenders. However, employers should understand the implications of their decisions. For example, a person's criminal past can prevent them from being considered for higher-level jobs. Additionally, employers should consider the impact of ex-offender backgrounds on the performance of their companies.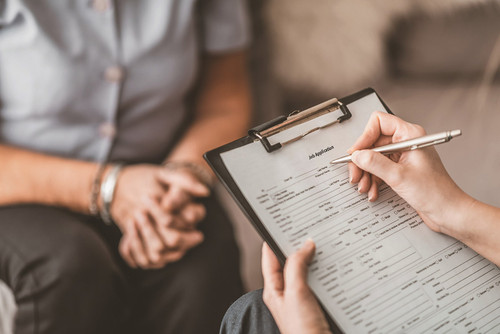 Despite these concerns, employers should look for ways to hire ex-offenders. One study by Northwestern University found that companies that employ ex-offenders had a lower turnover rate than companies that don't hire ex-offenders. In addition, companies that hire ex-offenders are likely to save money on hiring a new employee. This is important because a new hire can cost up to $4,000.
Employers tend to base hiring decisions on their current needs rather than their anticipated future needs. For example, industries with few customer-facing jobs may be more willing to hire ex-offenders than those without. Further, employers may be less inclined to hire someone with a criminal history if the person was recently released.
A person's incarceration leaves a lasting stigma, making them unappealing to society. For many ex-offenders, this stigma makes it difficult to find a job and can prevent them from finding a better job. In addition to attitudes and perceptions, education and the type of offense are also factors in the willingness of employers to hire ex-offenders.
Tax Credits For Hiring Ex-Offenders
Under federal law, employers can receive a tax credit for hiring ex-offenders. The credits are based on the amount of money the employee earns during the first year. There is a limit to how much a business can claim, so employers should check with their state to determine how much money they can claim.
Hiring ex-offenders has many benefits, and hiring them will increase the number of qualified candidates for your business:
These employees are less likely to leave voluntarily.
They are less likely to have an abrupt firing.
Hiring ex-offenders may qualify you for tax credits if you have a business in Ohio.
Another benefit is hiring formerly incarcerated people is a great way to lower your business' costs. Nearly 70 million people in the United States have a criminal history, and almost six million people get released yearly. Reintegration can be complex, but successfully reintegrating ex-offenders can result in a more stable income, a sense of belonging, and robust social connection. Employers can also benefit from the Work Opportunity Tax Credit, which gives employers an incentive to hire individuals with significant barriers to employment.
The Work Opportunity Tax Credit is a federal incentive that employers can use to hire ex-offenders. The credit can be as much as $2400 for hiring ex-offenders. It is also important to note that this credit is limited to hiring qualified ex-offenders.