Value-based care is a concept that focuses on the cost of health care. As a result, these networks tend to contract with hospitals and specialists based on price. They often exclude associated physician groups and hospitals known for their high-quality care. This can cause patients to be disappointed by the narrow offerings within their network. In addition, they may be delayed for significant periods in receiving needed care.
Health System Transformation
Value-based care is a concept in health care that aims to align the goals of various parties to improve patient outcomes. The first step in this transformation is changing how medicine is practiced and paid for. It is essential to use evidence-based guidelines to help clinicians deliver the best care possible. However, the process of value-based health care is a complex one. To be successful, transformations must be driven from the inside. Physicians, health plans, and employers must make the change.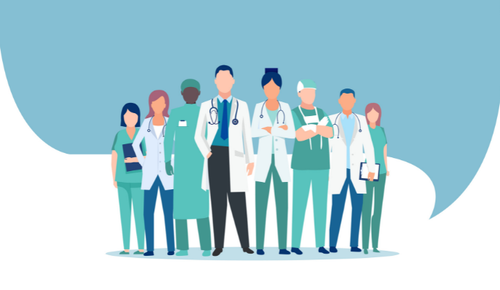 To achieve proper system integration, it is necessary to define the scope of services and eliminate unnecessary services. In addition, providers must identify the best location for each service line and coordinate the care of patients across those locations. However, the process is fraught with politics and uncertainty, and most providers will try to maintain the status quo and protect their turf. This is why board members should ask questions about the transformation and how service lines will be relocated.
Cost Reduction
One of the main goals of value-based care is to reduce costs by focusing on preventing and managing health conditions instead of treating acute symptoms. This strategy reduces the need for expensive tests, procedures, and medications. Chronic diseases are costly, and value-based care aims to help patients avoid them as much as possible. This can result in fewer medical visits, lower prescription costs, and reduced emotional burdens related to the disease.
Value-based care agreements provide physicians with additional resources and capabilities they cannot achieve independently. These agreements also provide opportunities to expand outside of the practice setting. Laura Trunk, Medical Director of Provider Development at Humana, explains that focusing on prevention and whole health is crucial to keeping patients out of the emergency room and hospital.
Improved Patient Outcomes
Value-based care is a new hospital paradigm, focusing on quality rather than quantity. According to the Centers for Medicare and Medicaid Service, value-based programs help support three goals: better patient care, improved population health, and lower costs. These goals are measured by reducing hospital readmissions and improving population health management.
The benefits of value-based care are many and varied. These benefits include reduced costs, improved quality of care, and reduced medical errors. Additionally, it helps promote healthier habits in patients. Finally, patients are happier with the care they receive. This is a huge win-win situation for healthcare organizations and patients alike.
Value-based care models can be applied to any healthcare delivery. It can help reduce overall healthcare spending, which accounts for 18% of GDP. Value-based care models are centered on a team-oriented approach to patient care and data sharing among teams. This allows for easy measurement of outcomes.
A Learning Experience for Primary Care Physicians
The program offers a variety of experiences for residents, including didactic lectures, bedside rounds, and case discussions. Additionally, residents can complete a third clinic rotation to broaden their experience. Past residents have worked in hypertension clinics, hemoglobin A1C monitoring clinics, and virology and HIV clinics. They have also had the opportunity to spend time at private medical practices, including acupuncture clinics.
In the second year of residency, residents sharpen their ambulatory skills and integrate evidence-based medicine into their practice. They also learn more about common disorders and illnesses and the importance of system-based care. Finally, they begin to develop their teaching strategies.
Adoption of Value-Based Care Models
Adopting value-based care models is an evolving model of health care delivery that focuses on the quality of a patient's health rather than their specific condition. A key goal is to reduce hospital readmissions and improve preventive care. While value-based models have had many positive results, market-wide adoption could have been faster. According to a recent survey of 1,000 executives, clinicians, and other healthcare professionals, three-quarters of respondents said that payers and providers still need to be aligned and that only 25 percent of respondents currently participate in value-based reimbursement models. However, respondents were optimistic about the potential benefits of these models and expected to see more of them in the next two to three years.
In addition to promoting health equity, value-based care models can promote cost control and improve patient satisfaction. However, they have a limited impact in rural areas and noncompetitive health markets, where patient volume is low.